Management Team
Our business is about relationships, and we have a strong management team in place that understands this. They are committed to furthering the development of our financial representatives through training and guidance, so the representatives can establish enduring and solid relationships with their clients.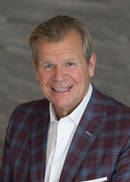 Steve Mannebach
Managing Partner
steve.mannebach@nm.com
Office 512-330-1800
Upon graduating from the University of Wisconsin – Madison, Mannebach joined Northwestern Mutual in 1986 as a financial representative in the Madison Network Office. Since joining the home office in 1988, he has held various positions of increasing responsibility, including director of field training, regional director of agency development and director of recruitment and leadership development. In 2012, he was appointed an executive officer of the company and served as vice president of the Field Growth and Development. In this role, he was responsible for growing and strengthening the company's exclusive field force. His responsibilities included field recruiting, college marketing, early productivity, retention and contract, license and registration. In addition, he led financial representative and staff career development through practice management, field training and client relations center. In 2015, Mannebach re-joined the field in Austin, TX as the Managing Partner of the Austin / San Antonio Network Office.
Mannebach earned his Chartered Life Underwriter (CLU®) designation in 1997 and a Masters of Science in Management - Leadership (MSM) in 2006.
Mannebach is married to Kathy, and they have three grown children.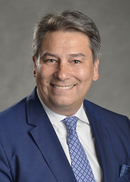 Managing Director
Office 210-446-5701
My Networks:
San Antonio District Office
Since 1984, Fernando has helped people take care of their families, realize their dreams, and feel confident about the future. Fernando joined Northwestern Mutual as an intern while pursuing his BBA in finance from the University of Houston. After graduating, he built a successful practice in Houston.
In 1995, Fernando relocated to start the San Antonio office and serve as Managing Director. In this role he oversees recruitment, development, and all business operations. Fernando also works with select clients as a Wealth Management Advisor and fee-based financial planner.
Memberships and Associations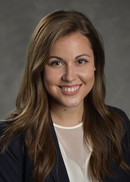 Allison Woods
Director of Training
allison.woods@nm.com
Office 512-330-1819
Allison joined Northwestern Mutual in 2011 as a Financial Representative Intern. Since joining the company, she has held various roles and now serves as the Director of Training. In her role, she is responsible for educating and developing financial representatives. Allison partners with all other network office leadership to access the development needs of each area, implement training and development strategies and programs across those areas, monitor and evaluate results, and resolve all training issues to help build and retain talent within the company. She has a passion for helping new financial representatives realize their potential.
She graduated from Texas A&M University in 2012 with a Bachelor of Business Administration degree in Finance.
Allison resides in Pflugerville, Texas with her husband, Nathan, and son, Nicolas.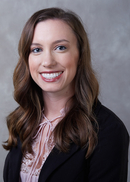 Amey E Langford
Campus Recruiter
amey.langford@nm.com
Office 512-961-1926
My Networks:
Amey Langford joined the Northwestern Mutual Austin recruiting team in January 2017. She graduated from Texas A&M University with a Bachelor of Science in Human Resource Development and minor in Business Administration. She chose Human Resources because of her desire to positively impact and develop others. Upon graduating, Amey began working in the staffing industry and found a passion for recruiting, onboarding and training. In her role, she is responsible for all networking office recruiting efforts on college campuses, conducting internship candidate interviews, and taking candidates through the contracting process. In her free time, she enjoys spending time with friends and family, kickboxing, and Aggie football!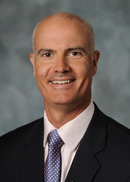 Field Director
Office 210-446-5721
My Networks:
Our Team
Barret grew up in the small community of Inez, Texas. He followed his ranching background to College Station where he earned both a B.S. and M.S. in Animal/Meat Science from Texas A&M University. He joined the firm as a career changer in 2013 but has been a client since 2003. In fact, the same person that introduced him to his wife, Laci, also introduced him to his Northwestern Mutual advisor.  Barret is a Million Dollar Round Table qualifier and focuses on comprehensive planning by holding his Chartered Life Underwriter, health, life, disability and long-term care insurance licenses along with Series 6, 63, and 65 security licenses. In addition to managing his practice, Barret is also part of the leadership team. In his role as a Field Director he helps recruit and develop new representatives. 
You will also get to know June Ezeadiugwu, Associate Financial Representative.  June is an integral part of Team Kolle. The attention and service she provides to our clients is second to none.  She holds her Group 1 license, along with her series 63, 65, and 7 security licenses. 
Our Mission
A humble and selfless practice driven to make an impact in peoples' lives through change. Make a difference each day by serving as a catalyst for a long-term vision and as an accountability partner and valued resource to clients.
The Kolle family believes so much in their mission that Laci, Barret's wife, joined the practice as the Director of Marketing so that she can take care of current clients and network with others, while serving in the community.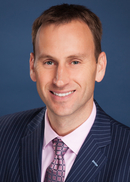 Field Director
Office 512-330-1805
Eric Perlmutter began his association with Northwestern Mutual after graduating with honors from the University of Texas with a degree in Business Administration.
Eric's professional distinctions include:
CFP® - CERTIFIED FINANCIAL PLANNERTM
The CFP® designation represents a standard of excellence and represents to the public and peers a commitment to a career in helping people plan for their financial security. The CFP® certification is grounded in the development of financial planning profession, and the CFP Board has designated the CFP® mark to stand out as financial planning's highest standard, awarding individuals who successfully complete initial and ongoing certification requirements.
ChFC® - Chartered Financial Consultant 
Received from The American College, the ChFC® designation represents a high level of knowledge and professionalism in financial planning.  A ChFC® by definition has completed the most extensive educational program required for any financial services credential. 
CLU® - Chartered Life Underwriter
Received from The American College, the CLU® designation is the undisputed professional credential for individuals involved with the protection, accumulation, preservation and distribution of the economic values of human life. Financial advisors involved in the provision of life insurance to the public, the CLU® designation is the common bond for continuing growth and commitment to professionalism.
A member of NAIFA.
The mission of the National Association of Insurance and Financial Advisors is to advocate for a positive legislative and regulatory environment, enhance business and professional skills, and promote the ethical conduct of our members.
The National Association of Insurance and Financial Advisor (NAIFA) is a national nonprofit organization representing the interests of more than 70,000 insurance and financial advisors nationwide, through its federation of over 900 state and local associations. Founded in 1890, NAIFA is the nation's largest financial services membership association.
Years of Experience
Representing Northwestern Mutual since 1999.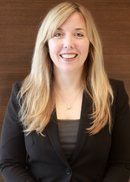 Ginger Ellis
Director of Operations
ginger.ellis@nm.com
Office 512-330-1800
As Director of Operations, Ginger leads Accounting and Finance oversight, CRC, personnel functions with the Firm's staff, and is responsible for facility operations, logistics and many cross-functional projects.  Ginger's experience includes 20 years of operations and sales leadership, client relationship management, process improvement, and strategic planning with NAPA Auto Parts, Matco Tools, and Hach Company.   A native Texan, she is thrilled to be back home after living across the country, and enjoys spending time with extended family and friends.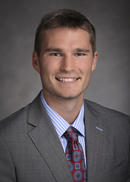 Field Director
Office 512-330-1800
Mobile 361-935-3884
My Networks:
James Love has been with Northwestern Mutual since his internship days, when he earned the position of number 12 out of over 3,000 interns across the country. During his time as an intern, James fell in love with the business and with Northwestern Mutual's mission of doing what's best for their policy holders. He values a custom, holistic approach to financial planning and being fully transparent with his clients. He works with small businesses, families, and individuals all across the country and recently earned a spot in the top 1% of all advisors for new clients. He credits this to the foundations of trust he has built with each of them.
Education
| Degree | Major | Institution |
| --- | --- | --- |
| Bachelor of Science | Finance | Texas State University |
| Bachelor of Science | Economics | Texas State University |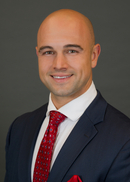 Field Director
Office 512-617-5680
Jeffrey Salazar served 6 years in the US Navy as a Nuclear Electronic Technician stationed in Norfolk, Virginia.  After his service, Jeffrey desired to further his career in a profession in which he could continue to serve others, he joined Northwestern Mutual in January of 2007.  With determination and a genuine heart to protect others, Jeffrey was able to achieve Pacesetter 40 and Pacesetter 60 Awards within his first year with Northwestern Mutual, a prestigious accomplishment within the company and financial service industry.
Jeffrey is a Financial Advisor and Growth and Development Director. He has his CLU®, ChFC®, CASL®, and REBC® designations. His practice focuses on financial planning for medical professionals, business owners, and corporate exectuives. He has qualified for MDRT from 2012-2016 and in 2013 he qualified for Northwestern Mutual's Lives Leaders Summit. In the 2013-2014 awards year Jeff was recognized as the #1 Field Director in category 5 and # 2 overall in the company. Then again in the 2015-2016 awards year Jeff was recognized as the # 1 Field Director overall in the company across all categories.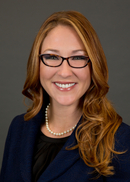 Chief Development Officer
Office 512-617-5681
My Networks:
Jessica joined Northwestern Mutual in March of 2005.  With determination and dedication she achieved Pacesetter First 40 and Second 60 awards within her first year which has paved the way towards her successful and impressive career.   Jessica was recognized by Inside Business as a Top 40 under 40 in 2011. With her passion for giving back to others and helping others excel within their own lives, Jessica became the Managing Director of the Virginia Beach Office in 2012.  In 2013 she achieved Lives Leaders Summit a prestigious recognition at Northwestern Mutual. Her practice specializes in Financial Planning for doctors, families and small businesses.
Jessica is a Chief Development Officer, obtained her ChFC ® and CLU ® designations through the American college, and also holds her series, 7, 63, & 26.  She is currently working on her Masters and PhD in financial planning.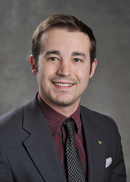 College Unit Director
Office 210-446-5716
Mobile 315-955-4422
San Antonio District Office
Before we can speak intelligently about the products and services that might be appropriate for you and your family, we need to get to know you. And, before you can feel comfortable sharing your goals and dreams, you need to get to know your network representative.
Review the experiences and accomplishments of your network representative.
Education
| Degree | Major | Institution |
| --- | --- | --- |
| Bacherlors of Business Administration | International Business | University of the Incarnate Word |
| Masters of Business Administration | Finance | University of the Incarnate Word |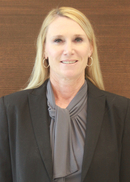 Melanie Rychlik
Director of Recruiting
melanie.rychlik@nm.com
Office 512-330-1817
Melanie grew up in Johannesburg, South Africa and came to the USA on a tennis scholarship.  She graduated college with a BSC in Psychology and moved back to South Africa, where she started her recruiting career.  Melanie loves recruiting as she sees it as an opportunity to impact people's lives in a positive manner.  Melanie eventually moved back to the USA and settled in Austin where she met her husband Greg.  Melanie joined Northwestern Mutual in February 2016 and enjoys the culture of the organization and the wonderful people that are part of the Northwestern Mutual family.  Melanie loves playing tennis, spending time with her husband and their 3 Labrador Retrievers, Jake, Bo and Suh.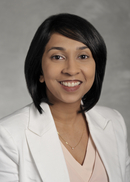 Nimshi Vanessa Perera
Director of Network Office Supervision
nimshi.perera@nm.com
Office 512-330-1800
Nimshi holds a Bachelor of Arts Degree in Government from the University of Texas at Austin. After graduating she joined the Northwestern Mutual home office and held various roles in investment operations, compliance and corporate projects. In 2016, she joined the Austin office where she serves as the Director of Network Office Supervision.  She is committed to helping our representatives do business the right way. In her spare time, she enjoys trying new restaurants and spending time with her friends and family in the great Austin weather.